Visit SPb city pass
Save to 70% on admission to the main St. Petersburg attractions
Visit SPb city pass is a convenient and advantageous way to explore St. Petersburg! The city pass card enables both guests and residents of the city to spend 3 or 2 eventful days. Also, the card is a great gift!
Guidelines for using the card and the latest information on the TOP10 Download brochure.
72/48
hours is the period of the card
validity upon its activation
10
museums, exhibitions and entertainment objects at no extra charge
rubles are saved due to the use of the card
---
Convenient format
You can buy the card at the city box-offices or online before you arrive in St. Petersburg
Diverse leisure time
During 3 or 2 days you will visit world-known museums, attend interesting excursions and even see masterpieces of Russian ballet
Proven service
KASSIR.RU is a national ticket operator and reliable company with many years of experience
---
Visit the key sights of St. Petersburg at no extra charge with Visit SPb guest card! (0+). You buy a guest card for 3400 or 4500 rubles and get an opportunity to visit all the venues and events from the TOP10, which is much more advantageous than buying separate tickets.
Peter and Paul Fortress
It's this fortress the history of St. Petersburg began with in 1703. The conceptual and compositional core of the ensemble is the Saints Peter and Paul Cathedral named after supreme apostles. The cathedral is accessible to the public, as well as the Trubetskoy Bastion prison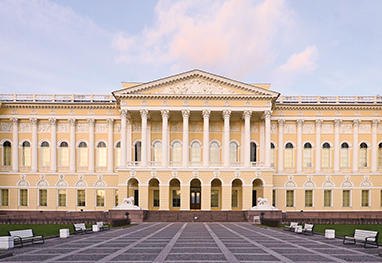 The State Russian museum
World's largest collection of Russian art. The museum presents masterpieces from icons to avant-garde including Bryullov's The Last Day of Pompeii, Aivazovsky's Ninth Wave, Malevich's Black Square. Main exposition and some temporary exhibitions available
Classical ballet, concerts at State Academic Capella on your choice
Visit the concert program of your choice. Masterpieces of classical ballet on the best stages of St. Petersburg, world symphonic classical music in the State Academic Capella:
https://spb.kassir.ru/selection/visit
Excursion to Pushkin
A coach tour to the Alma Mater of A. S. Pushkin. You will visit Yekaterininsky Palace and the Amber Chamber. *Guided tour only in Russian
Download more
---